 Blood & Steel
Blood and Steel, Mythological Series. SOON!! Fast and easy to play game, no more than 10-15 minutes of combat between two figures, or a little more if you play 2 vs. 2, or all against all, makes this miniature game, along with its movement system, unique in the market. And it's only the beginning, because there will be collections of miniatures with different Series, that can be exchanged within the game and that each player can choose the series and the hero they want and face another one within each series. Will your hero rise to the power of the Universe?
Description
At the dawn of the Universe, the World has immersed itself in the darkness of time, it does not show the sun either in the northern kingdoms, nor in the empires of the south, nor in the ancestral chasms. Legend has it
that beasts will take control of the Cosmos when the last light of the Sun stops illuminating the Earth. In that instant souls will grief uncontrolled by the Universe. The gods return from their infinite exile, and demand a universal sacrifice. They have declared war and are fighting to control the Universe. Will Thor, Minotaur or Scatha be able to rise with Power and Glory?
Blood & Steel, achieves control of the Universe!!!!!!!!!!!!!!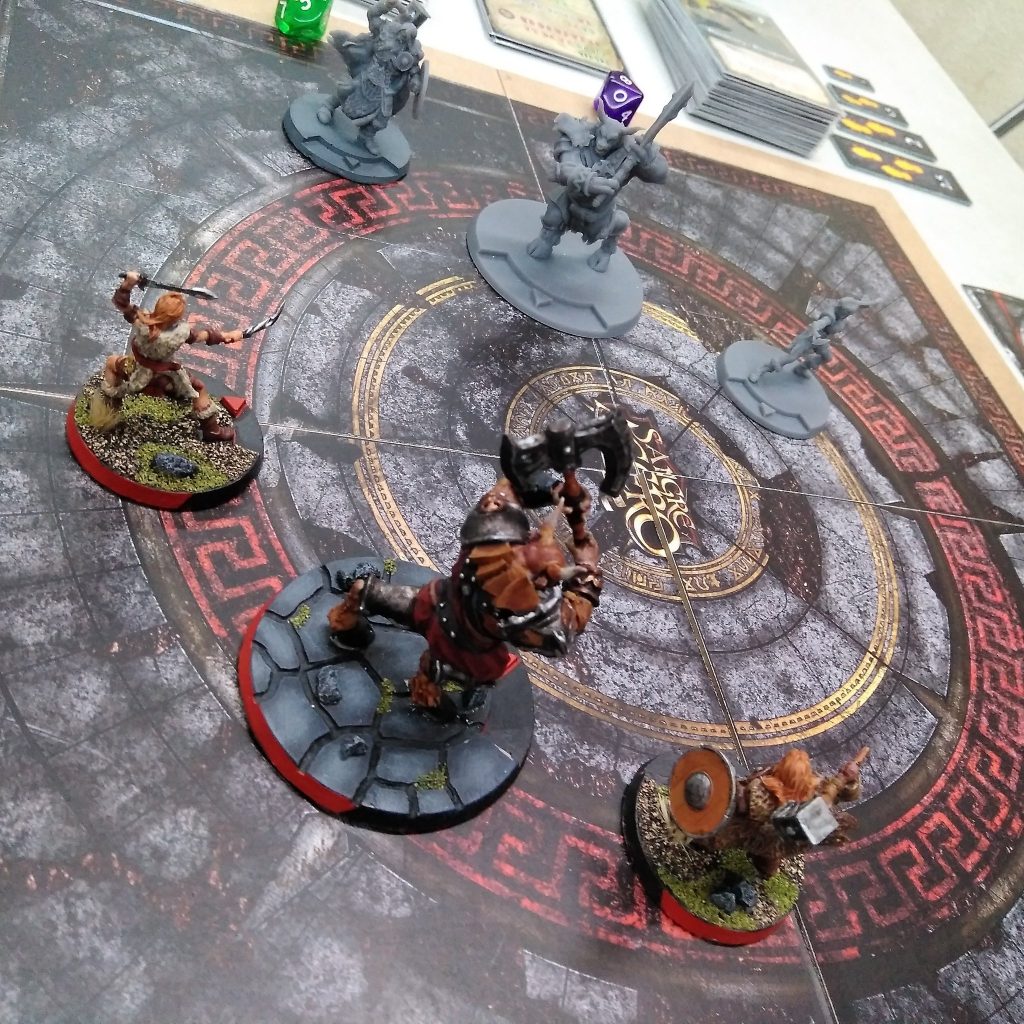 You have a forum of doubts: Blood & Steel
The basic version contains the following components:
Cardboard board: Size 35x35cm in 4 plates
1 die-cut sheet of markers and chips 1.7mm thick.
Full color case (20x20x4.5cm)
2 10-sided dice.
3 32mm miniatures.
Rules manual for 2 players.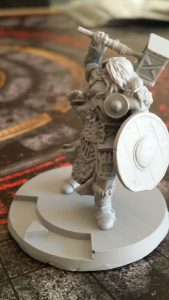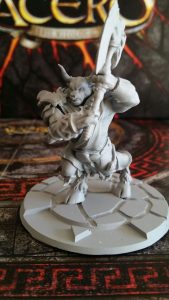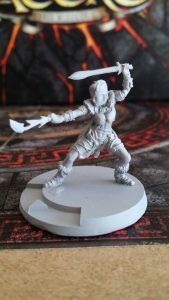 For 2 or + players (with expansions)
>s 14 years old.
10-15 minutes.
Low complexity.
Designer: José Antonio Baena Luengo Miniatures of 32mm made by JD Flores. Illustrations by Daniel RGB.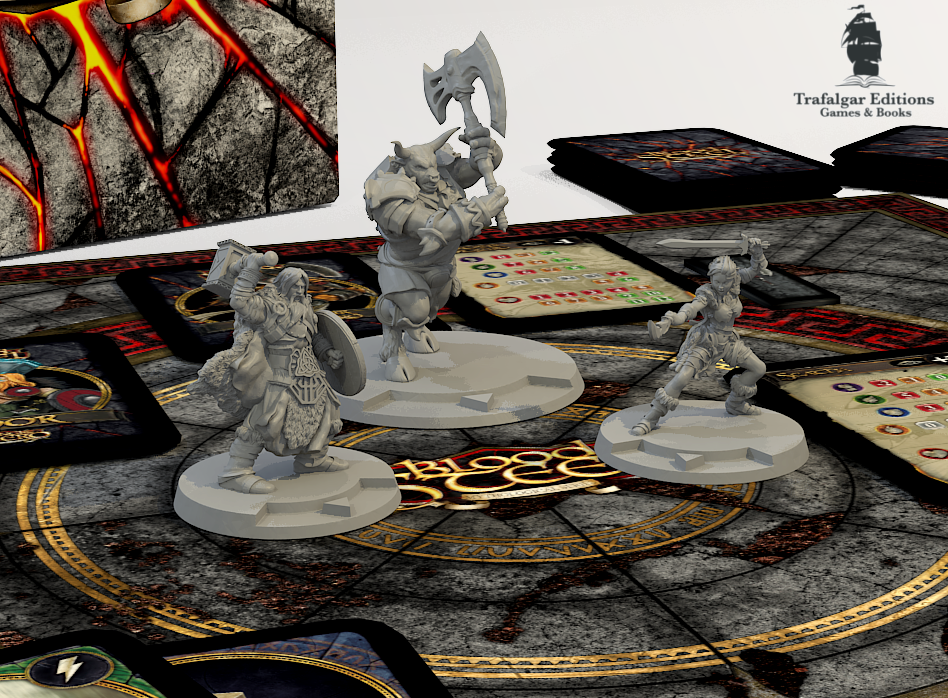 Additional information in this entry by Paralysis Analysis:
https://youtu.be/aJdMvkiaq3g
With Meepleopia, explanation of the game:
https://youtu.be/rKg2AVjTnIg
A game with Rolls and Trolls:
https://youtu.be/xQ5EquLKOec
Regulations:
https://youtu.be/4VycvkV_sfU
Game play:
https://youtu.be/US2A1QisTvU
Miniatures:
Arachne
https://youtu.be/BjpHT6y6duk
Minotaur:
https://youtu.be/qqT5ZA2l0k0
Achilles:
https://youtu.be/cMKVHAMRZWo
Thor:
https://youtu.be/JRZYUlBeIXc
Interview with the author, by Rolls and Trolls:
https://youtu.be/m1gz30Bas8k