Last January, on the 23rd, 24th, 25th and 26th, we were in Badajoz celebrating the III BellotaCon.
We are very grateful to be able to participate in these wonderful wargames days and above all To Sergio Alama for the work done, not forgetting José Luis, a person who has encouraged us a lot throughout the day. I'm going to recount what we did.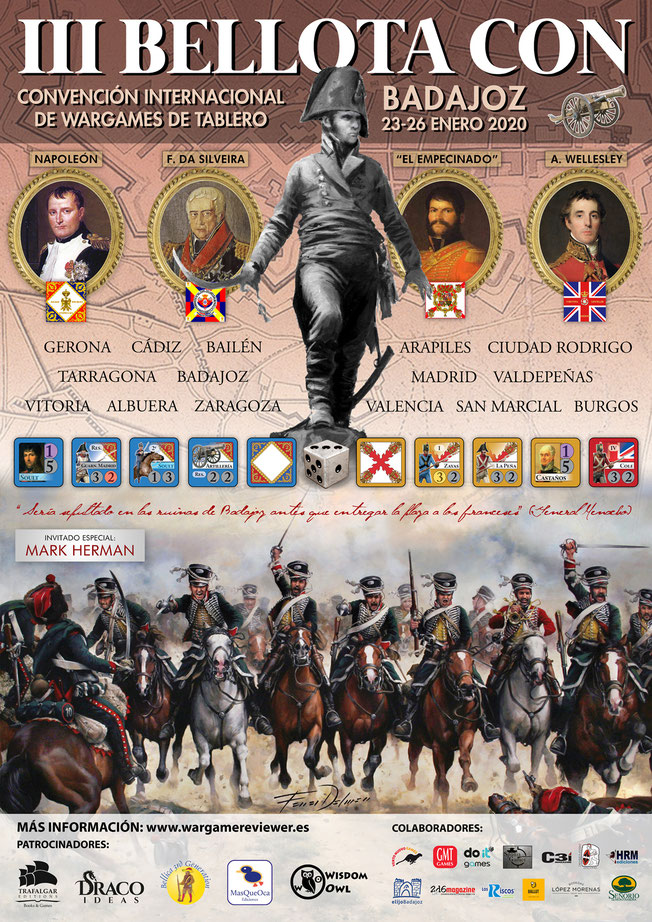 The first day we arrive in Badajoz, on Thursday, the first thing we do is set up our little stand where we can show our friends the games and projects that we have on our hands, without forgetting the books, of course.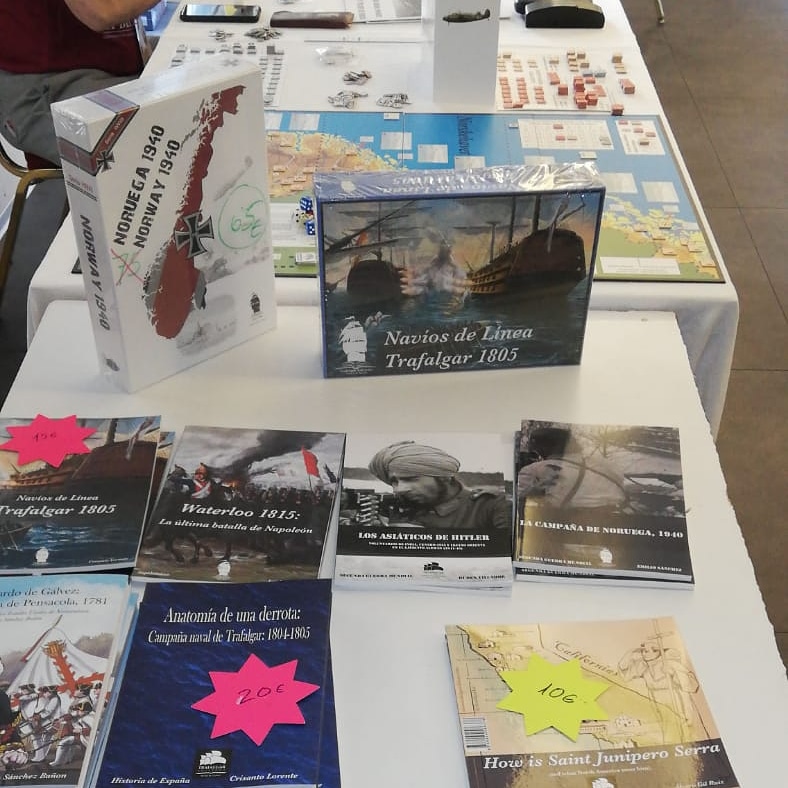 We immediately set out to play a game of "Norway 1940". We were lucky to have some friends interested in the game and the truth is that we draw a little attention for the voices that slipped away when we annoyed the Germans disembarking them in central Norway, not so in Narvik and in the south , but oslo, the Oslo thing was brutal, we sank the landing convoy. It was an impressive game.
On Friday we set out to play "Austerlitz 1805" with some juicers that brought us their enormous satisfaction from the game. The most striking thing was the fog of war. They had a great time, but it's not easy to kick the French out of their fortified positions south of the battlefield. I take this opportunity to comment that at the end of this month, most likely, we will start sending the games to our patrons, and also the book.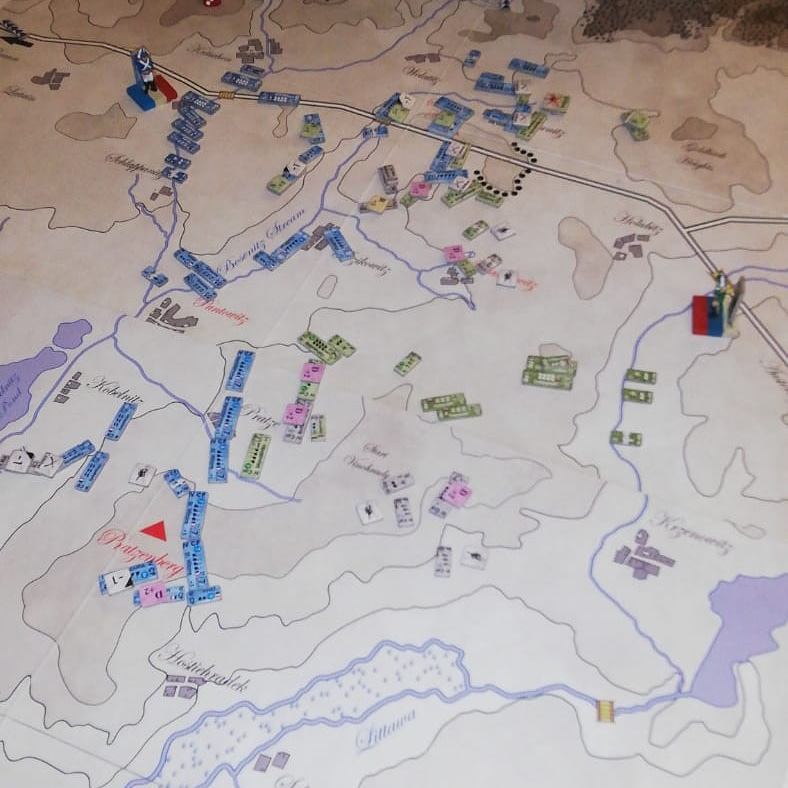 We took advantage of the time and between game and game, we got into the sack with "Tactical Commander", a prototype that we want to bring to production as soon as possible. A card war game.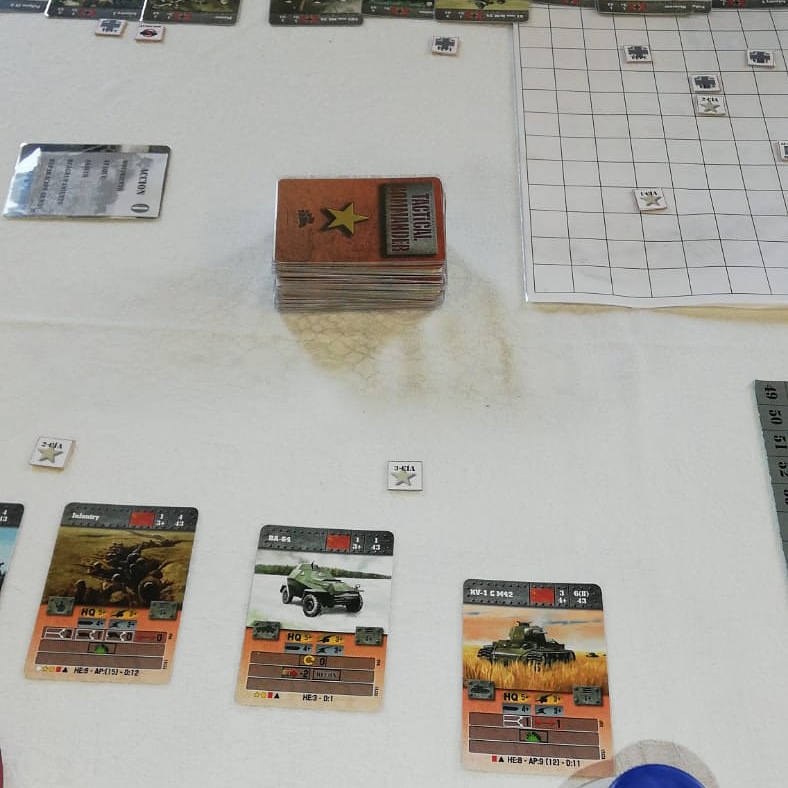 And of course, it gave us time to eat, have breakfast and dinner with the best possible friends. I upload you some images to give you a little envy, I'm sorry but we had a great time.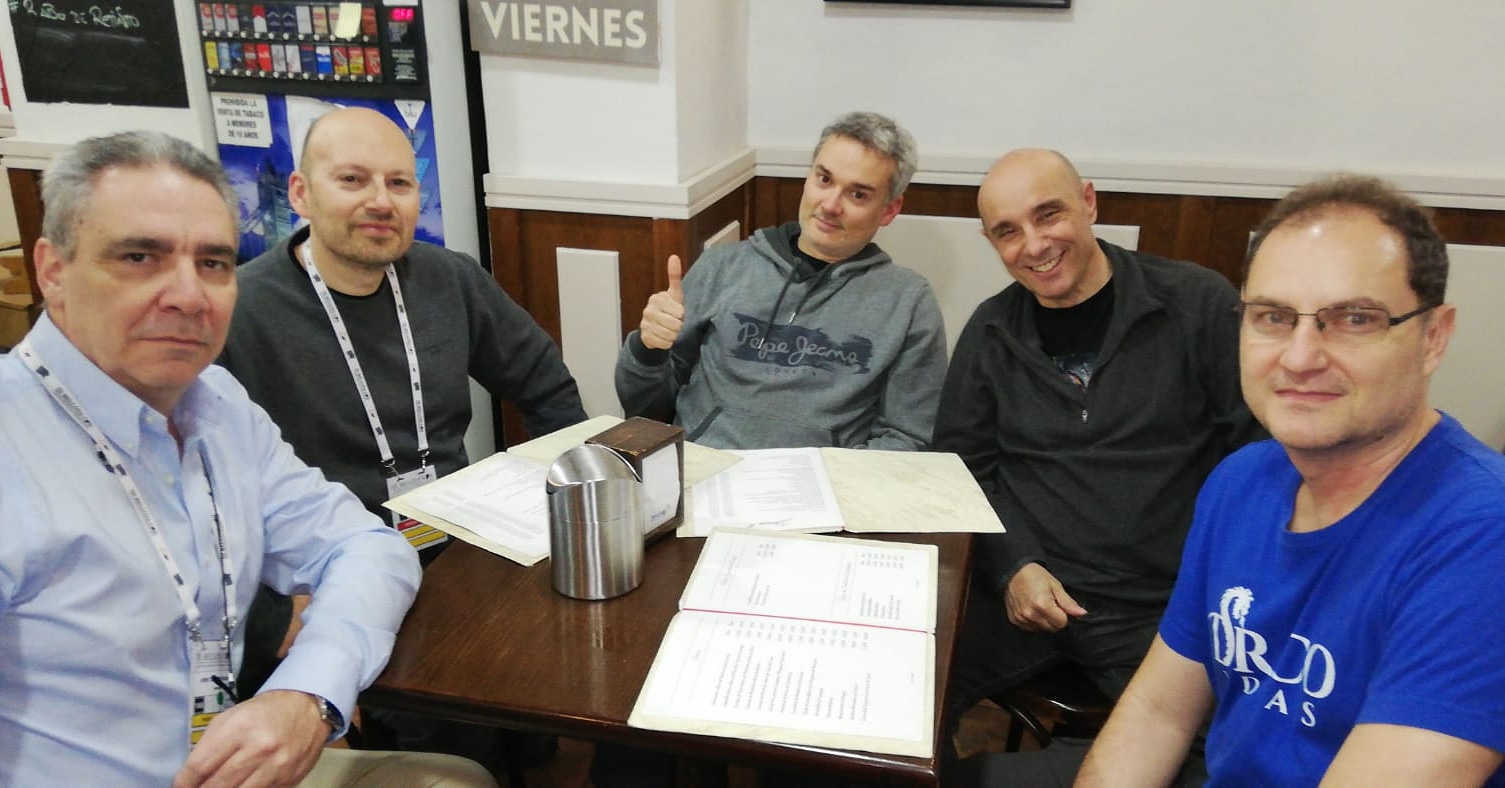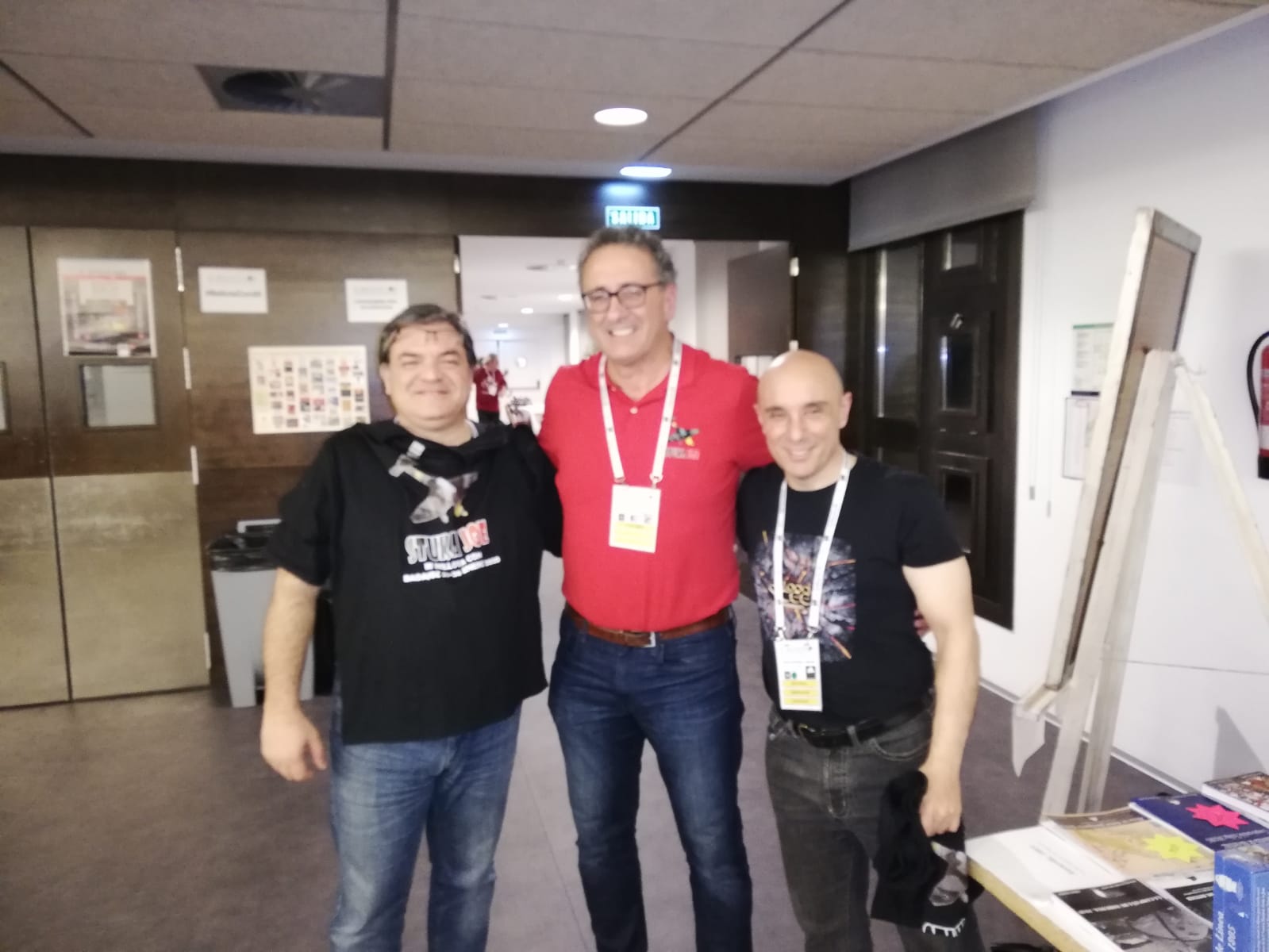 By Saturday I planned a lecture on "Anatomy of a Defeat. The Trafalgar Naval Campaign: 1804-1805" in the morning and there we went a few resulting in a pleasant talk-colloquium.
Also, since we're sponsors, we couldn't let the raffia moment pass. I put here the photos of the winners of our books and game.
Other projects we were able to teach were, in addition to "Tactical Commander", the highly anticipated "Cartagena de Indias, 1741. Blas de Lezo"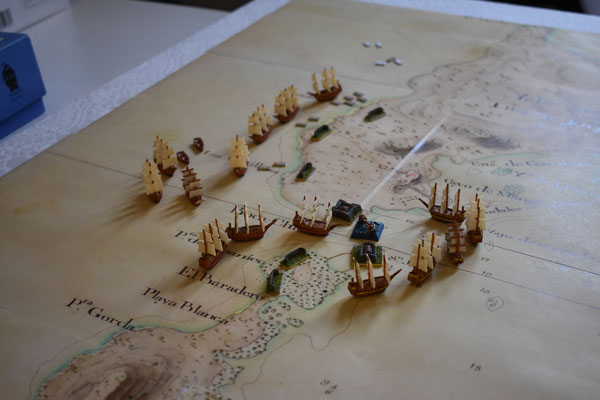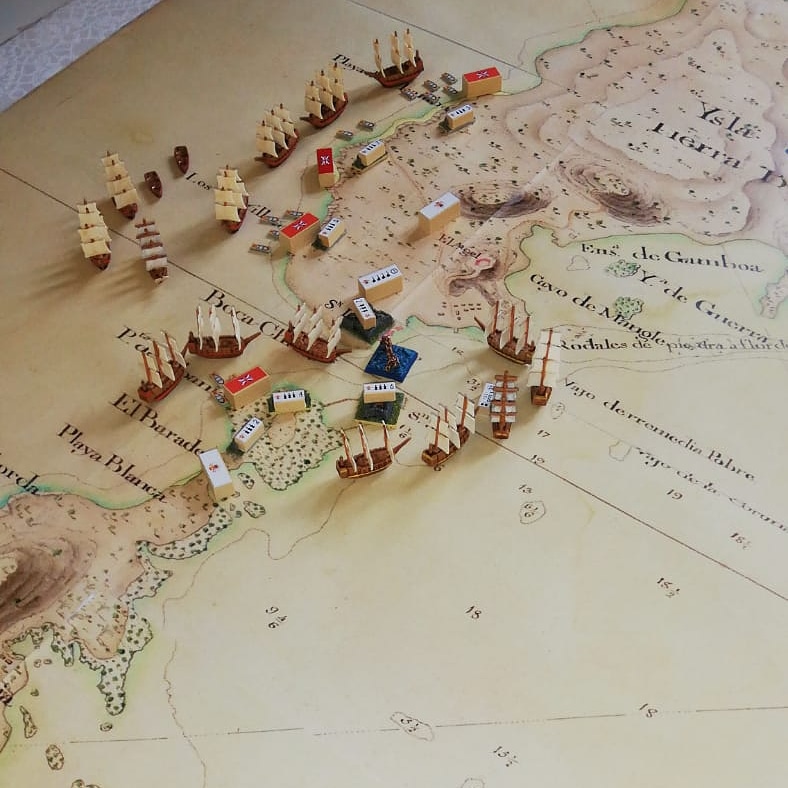 It gave us time to be able to cast a small scenario of "Line Ships: Trafalgar 1805" with all the incentives: approaches, collisions, fires, sinkings, fall of sticks….
I must add that I was immensely lucky to play with three other great people in the "Time of Crisis", including Juan Milano who encouraged us to play the game in such a way that we all laugh. It was brutal.
If all goes well, we plan to repeat next year. So cheer up.
Now we are preparing our HISTORICAL SIMULATION GAME DAYS IN MADRID. Let's see if we can give a specific date.
Greetings to all.