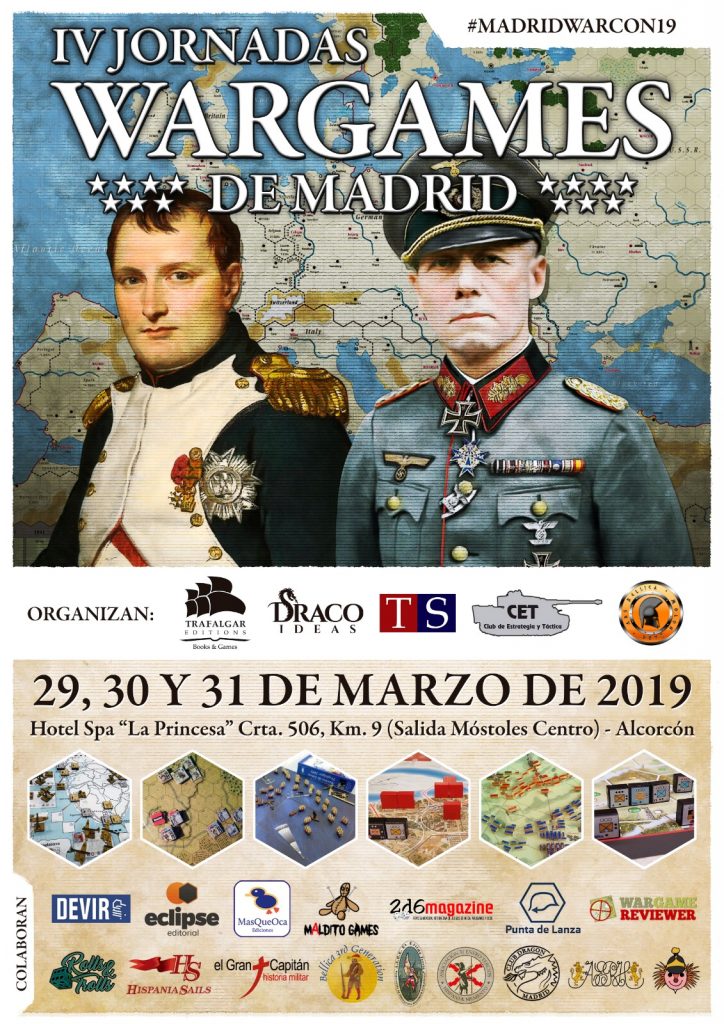 I Wanted to make a brief overview of what have been the FOURTH days of Wargaming in Madrid, which have been held in March, 29, 30 and 31 (Friday, Saturday and Sunday) at the Spa Hotel "La Princesa" in Alcorcón (Madrid)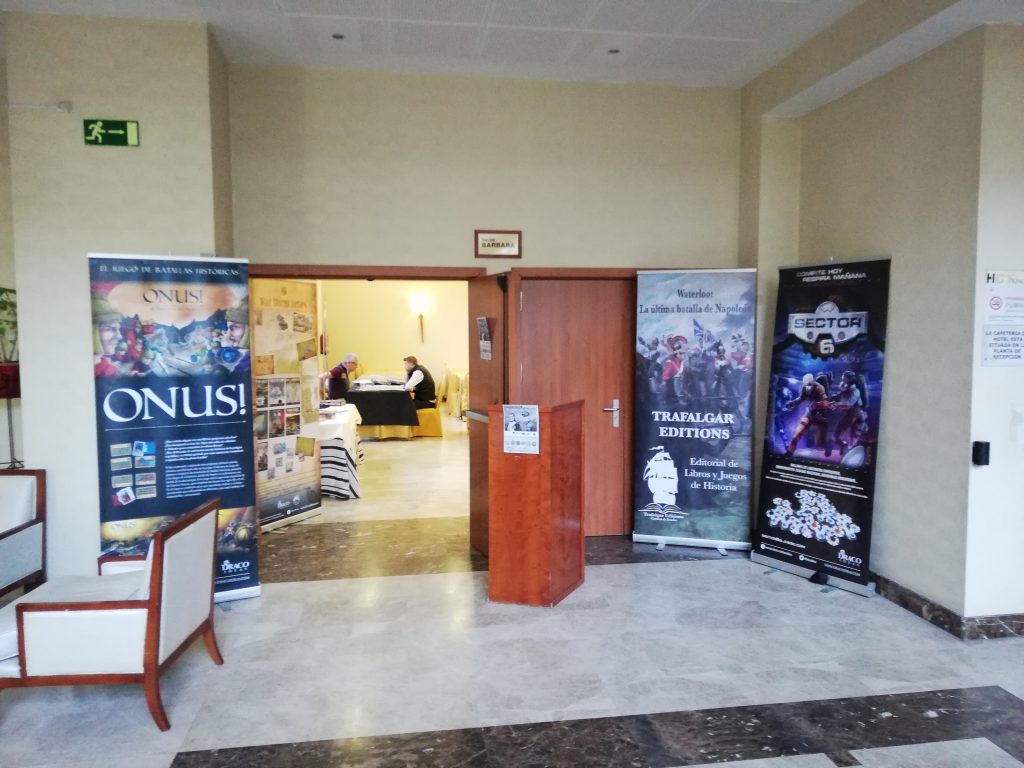 I Think that for what I have looked like myself, and the amount of comments that have made me the friends who have come to the conference, have been a success. However without the help of many people it would not have been possible. I Wanted to recognize each and every one of those who have given a hand and have helped us or donating material for the Sunday draw or collaborating selflessly showing other publishers ' games to the people who came to the conference, especially Alfonso del Club Rune who was all Saturday doing MalditoGames Lincoln game demos; Also the demonstrators of Devir Ibérica, who came with 4 games (Twilight Struggle, For The People, Combat Commander and Of Barbarossa with Berlin), likewise the demonstrators of DracoIdeas with Stalingrad Hell in the Volga, 2GMTactics and Normandy and many others, and Especially to Jose Maria who brought a Uboot of MasQueOca tuned with LED lights that left us all hallucinated, both by the work done and by the enormous enthusiasm squandered in the explanation of the game; And the rest of people I don't know in person but who were there helping others learn to play other games.
Special mention have the publishers that have helped us with the drawing of the event, Taktica I Strategia that donated 4 games of the series 1600, MalditoGames that donated a Lincoln, MasQueOca who donated a Uboot, Devir who donated a Twilight Struggle, Draco Ideas that donated a España20 and A Sector6, Trafalgar Editions which donated 5 books (Norway 1940, Bernardo de Gálvez: The Campaign of Pensacola, 1781, Trafalgar 1805, Waterloo 1815 and The Asians of Hitler) as well as a game of Norway 1940; But special thanks to the Spanish publisher Third Generation Bellica for their great generosity in donating the following games: Mediterranean Empires, Road to Stalingrad, Punic Island, Tomb for an Empire and Coral Sea)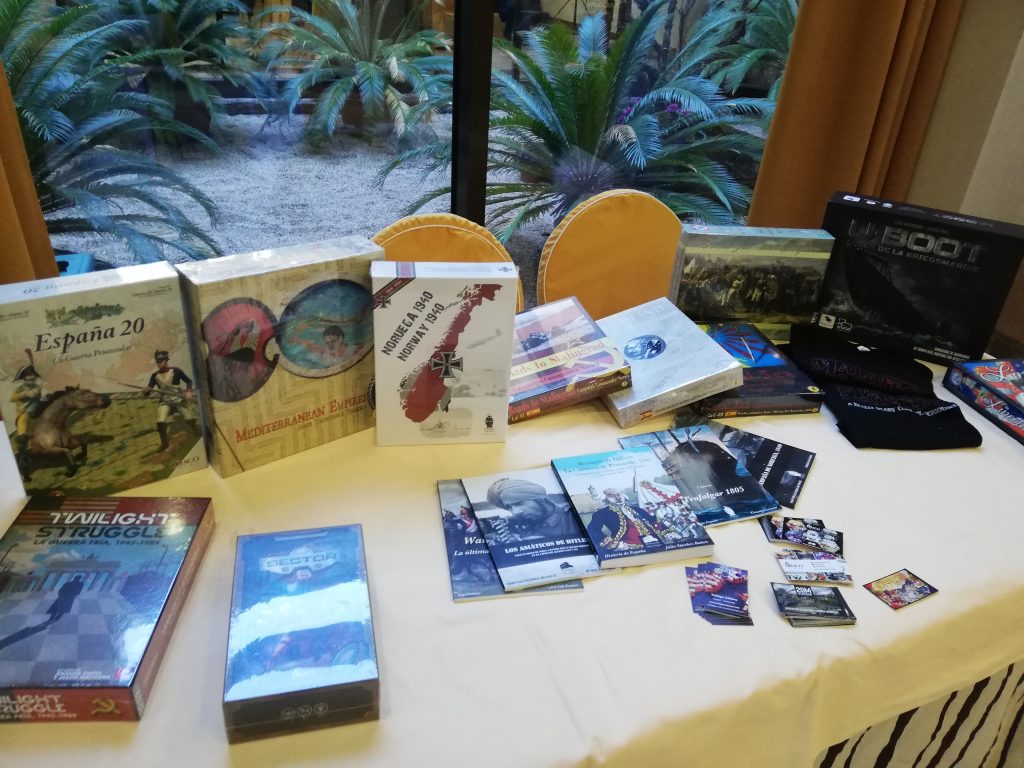 The days begin on Friday 29 afternoon from 18 hours and then come the first game "to play whatever" among some that I could see and play are "The Russian Campaign" L2
The Russian Campaign
I leave here the rest of images taken on Friday afternoon, aspect of the room and games played, as well as the presence of the Spanish Association of Historical Recreators, who surprised us a lot with their period costumes.
For Saturday was all prepared, the influx was increasing, see images is better than to relate: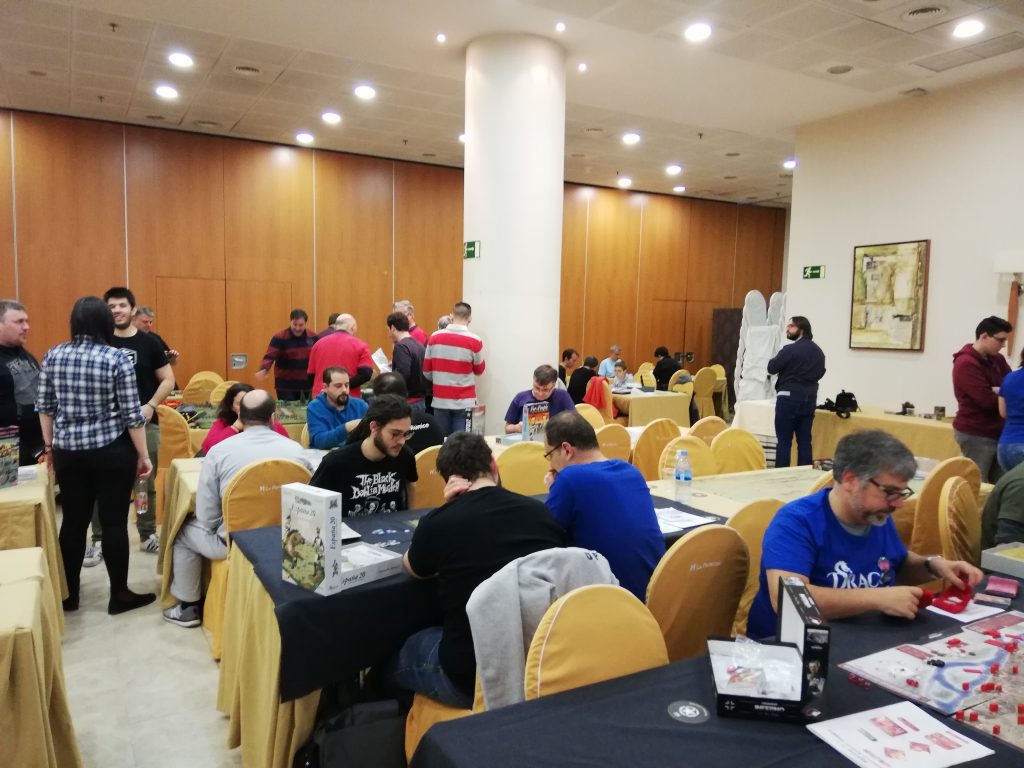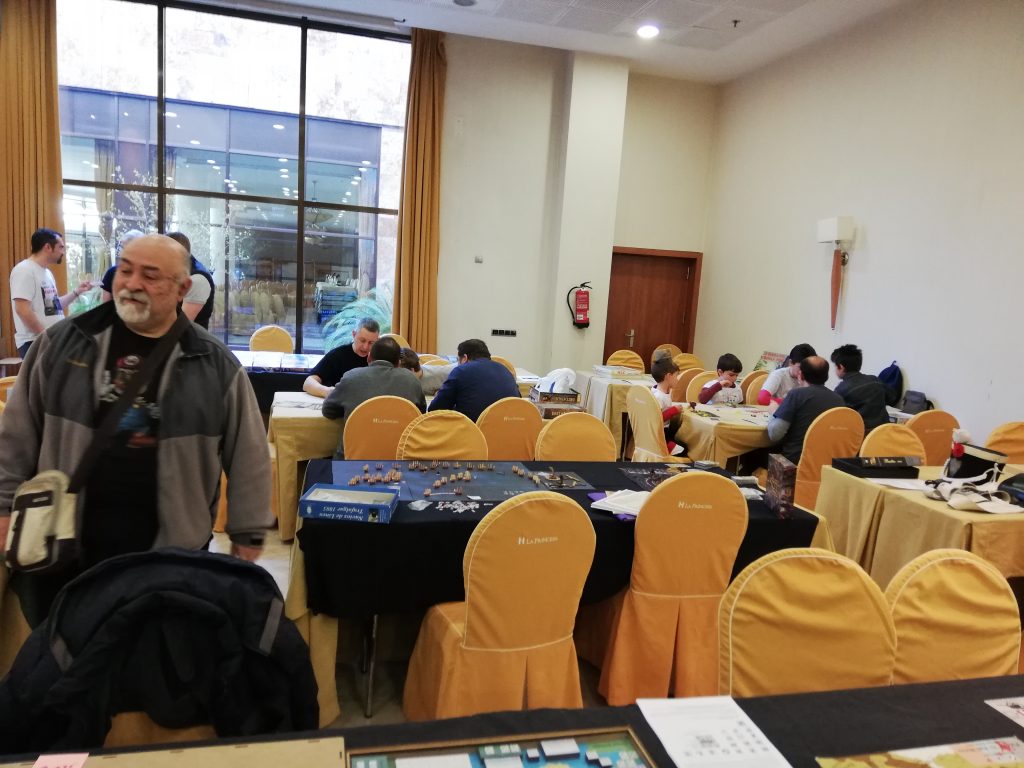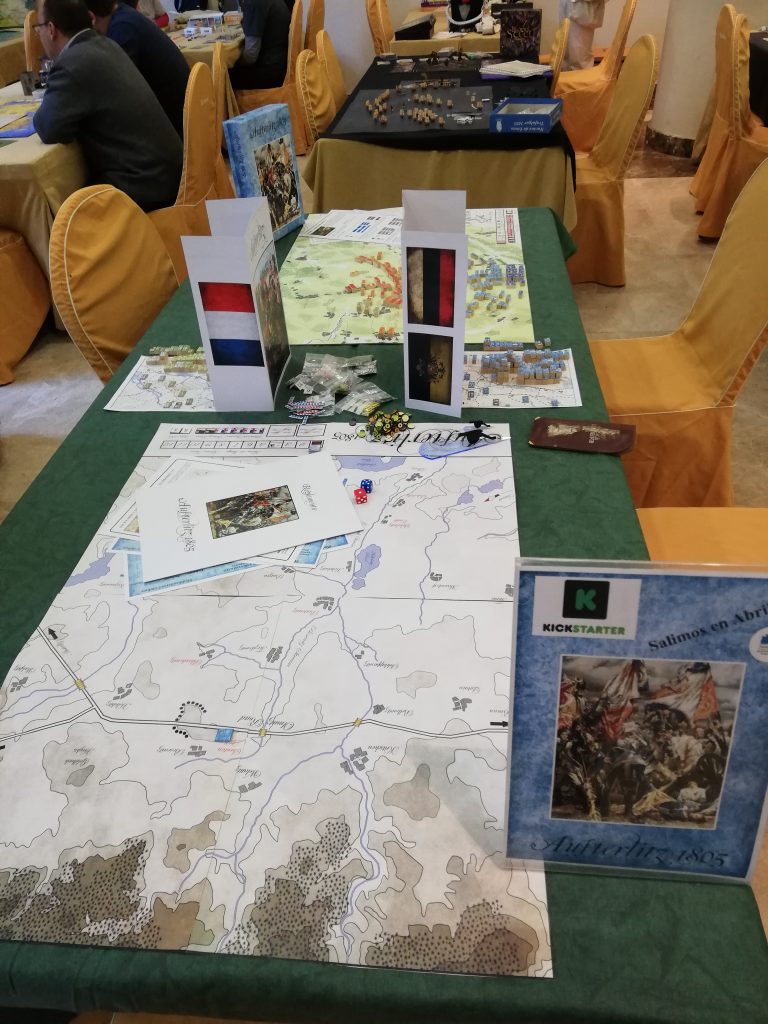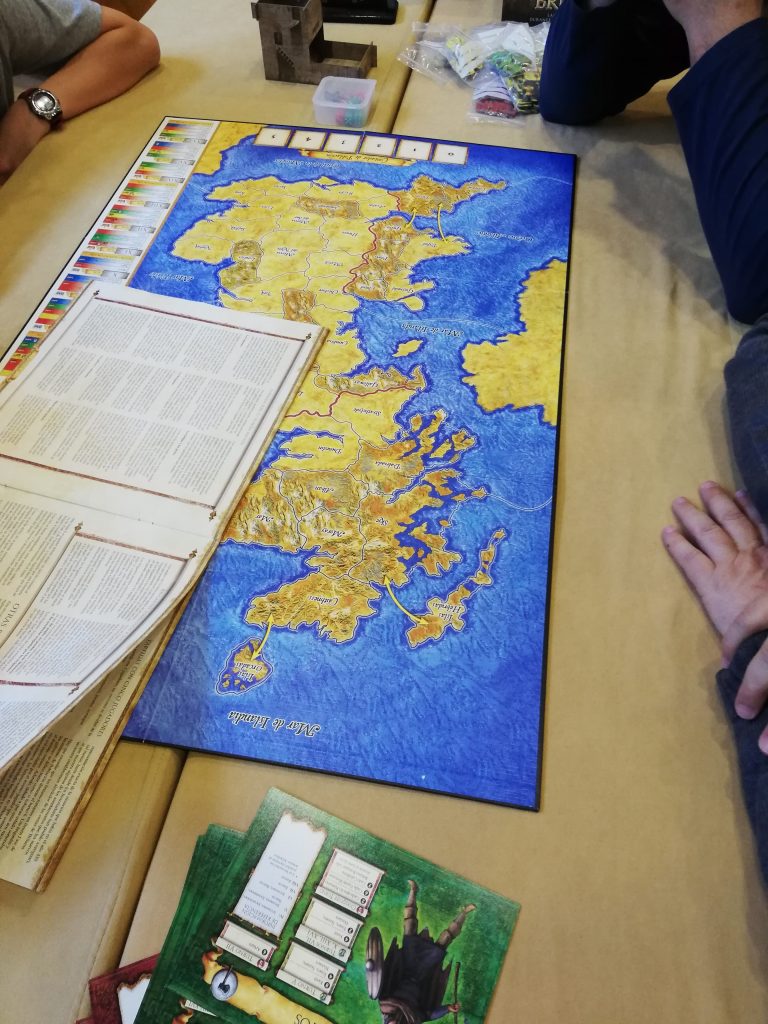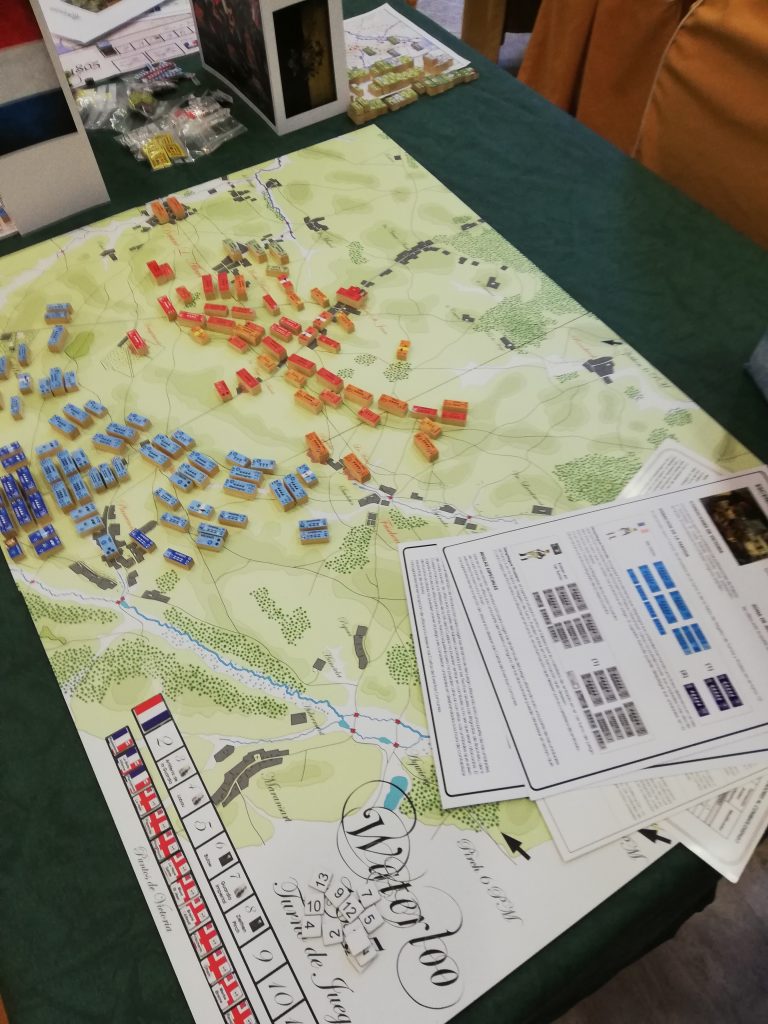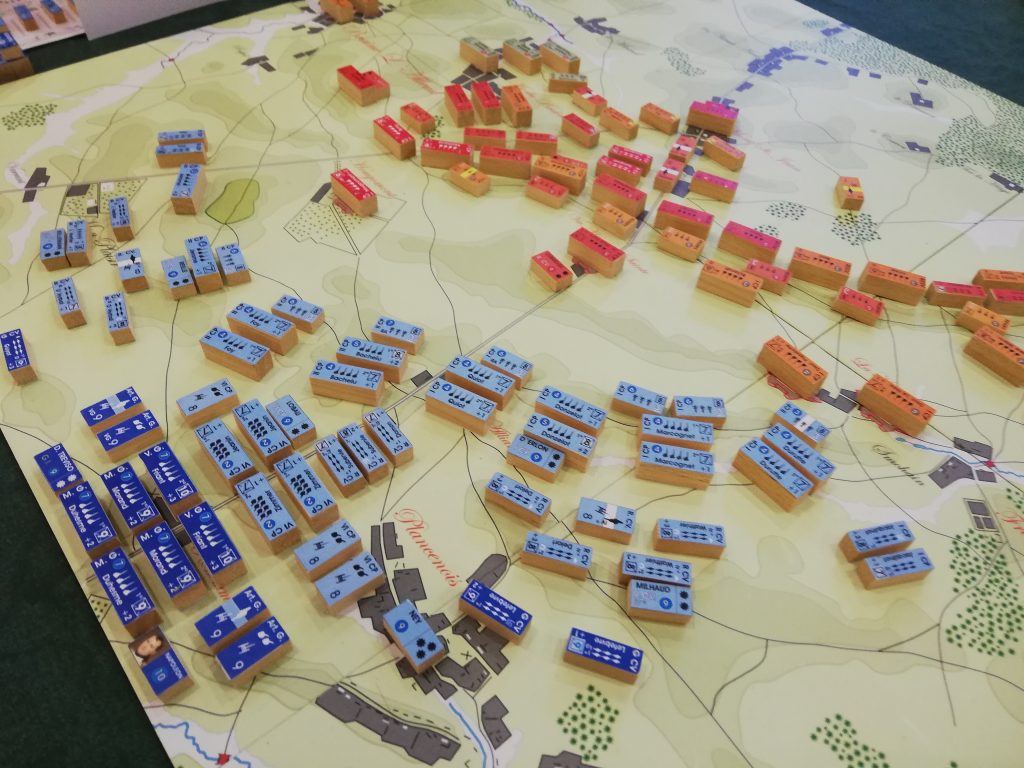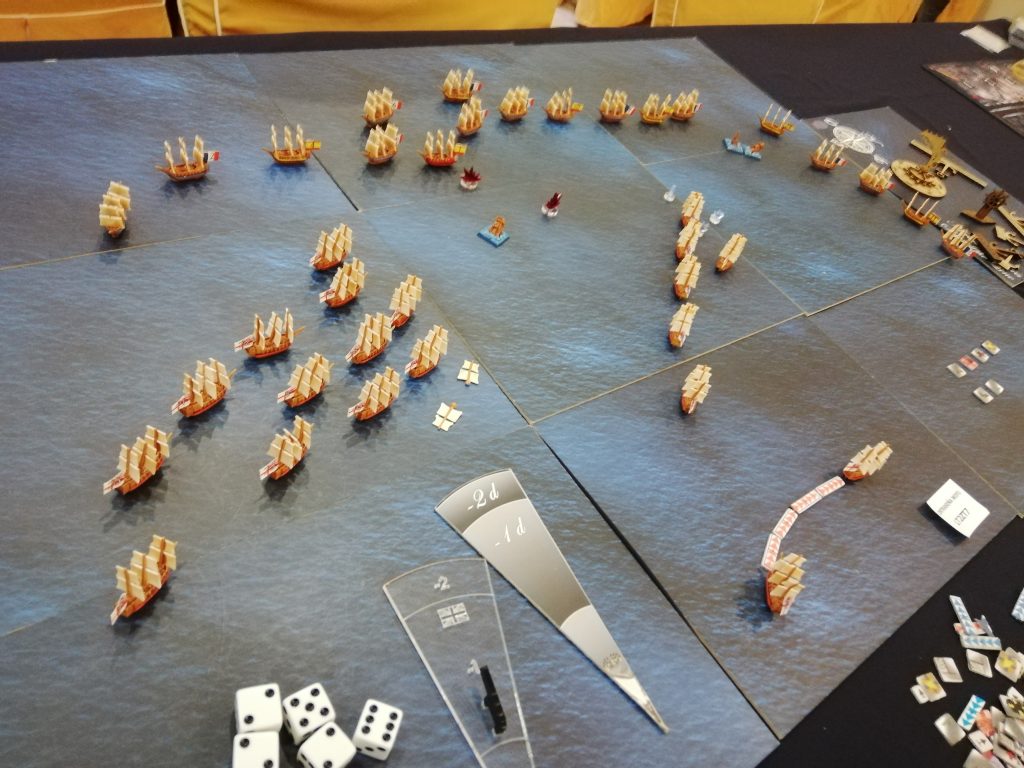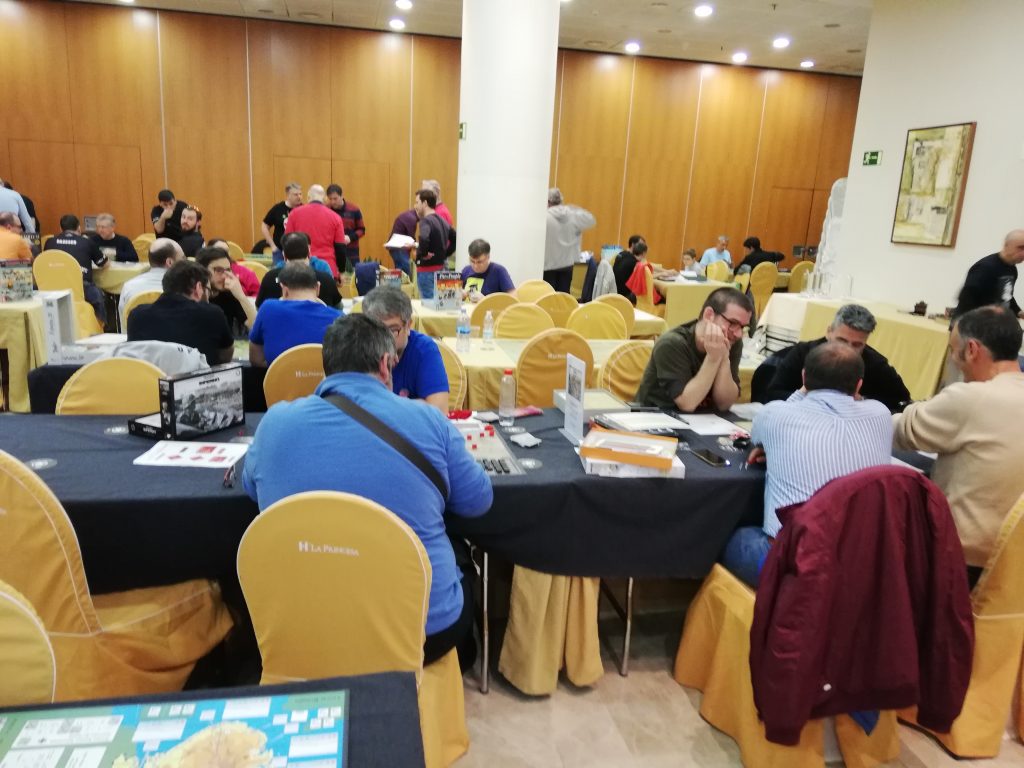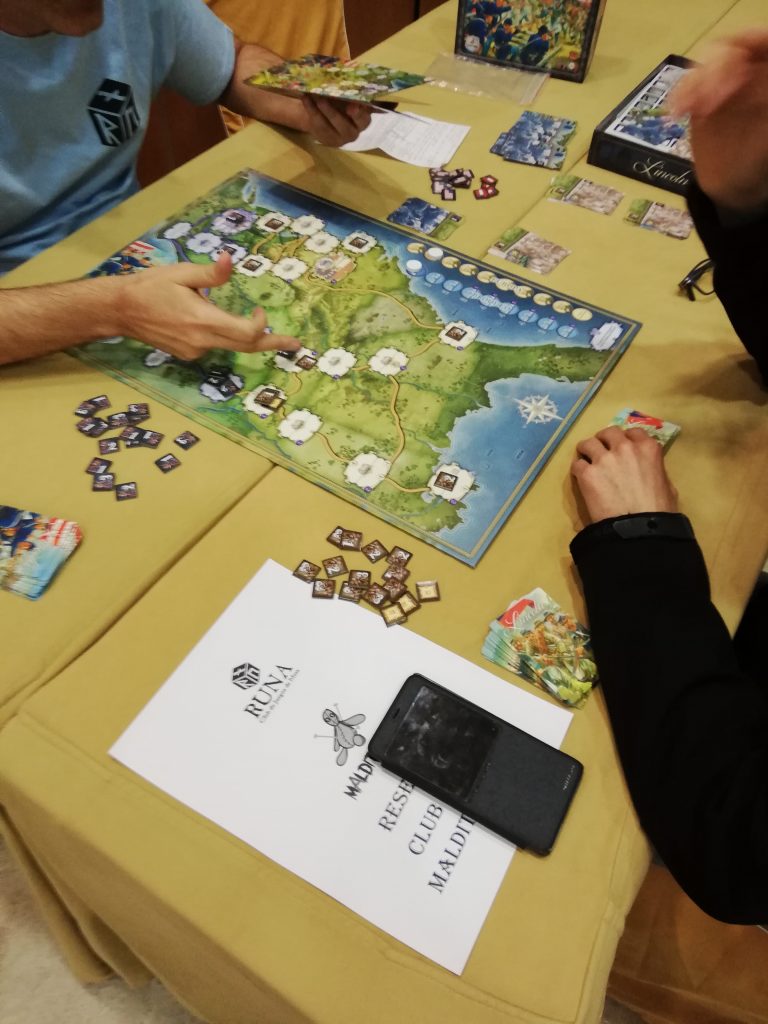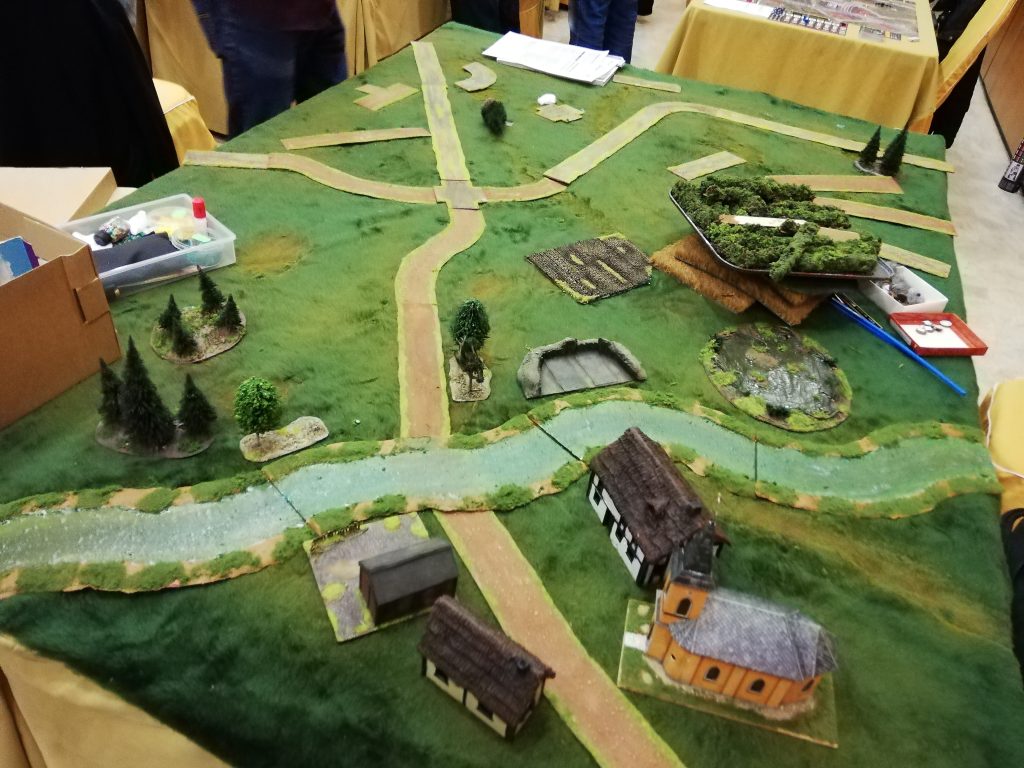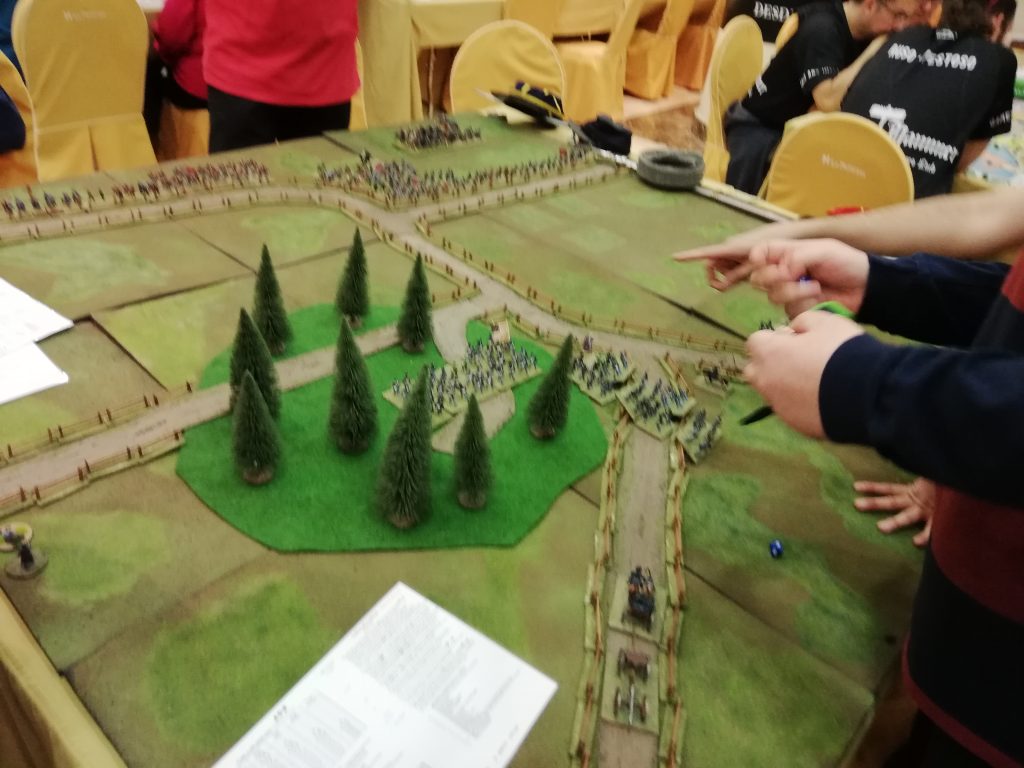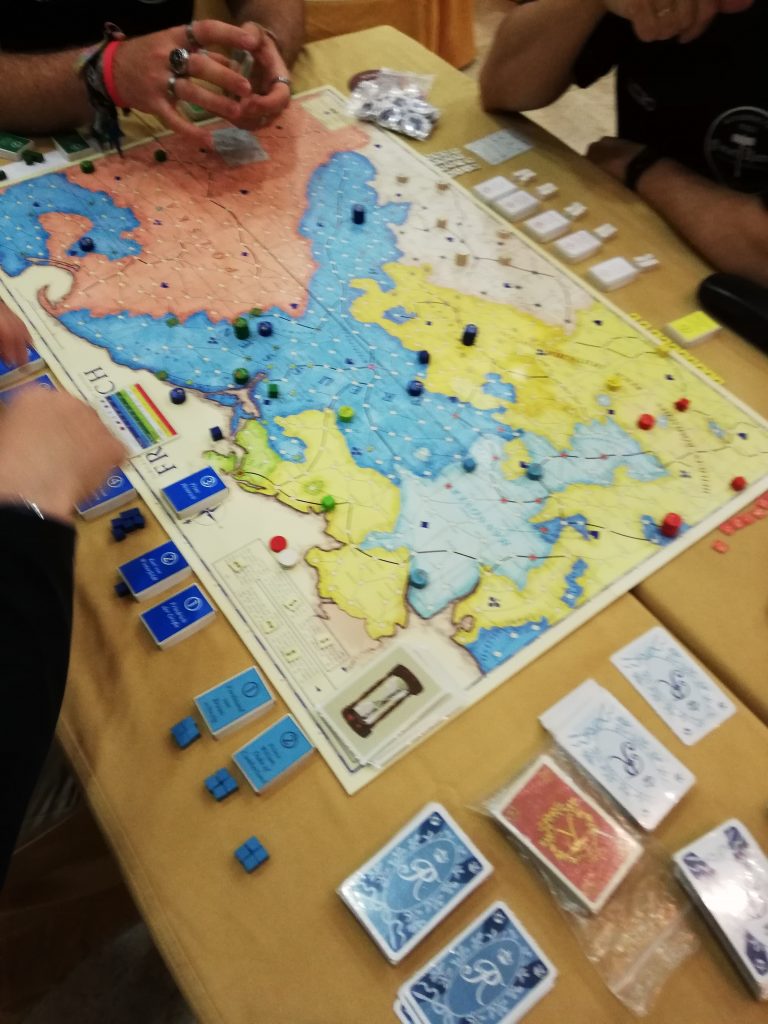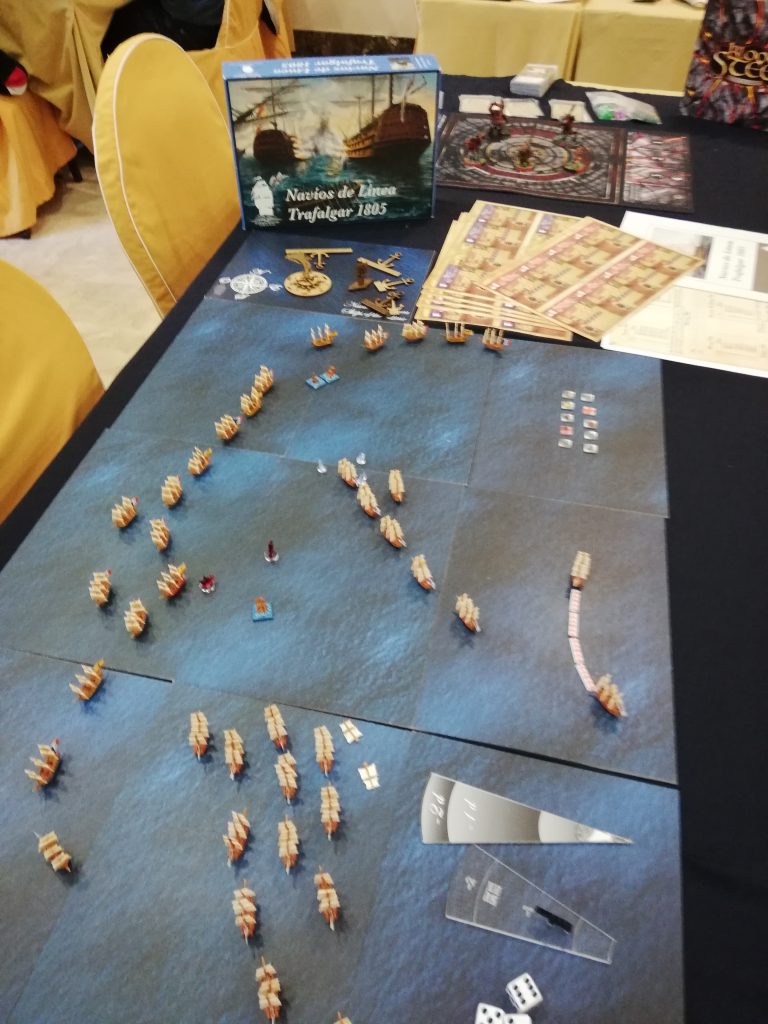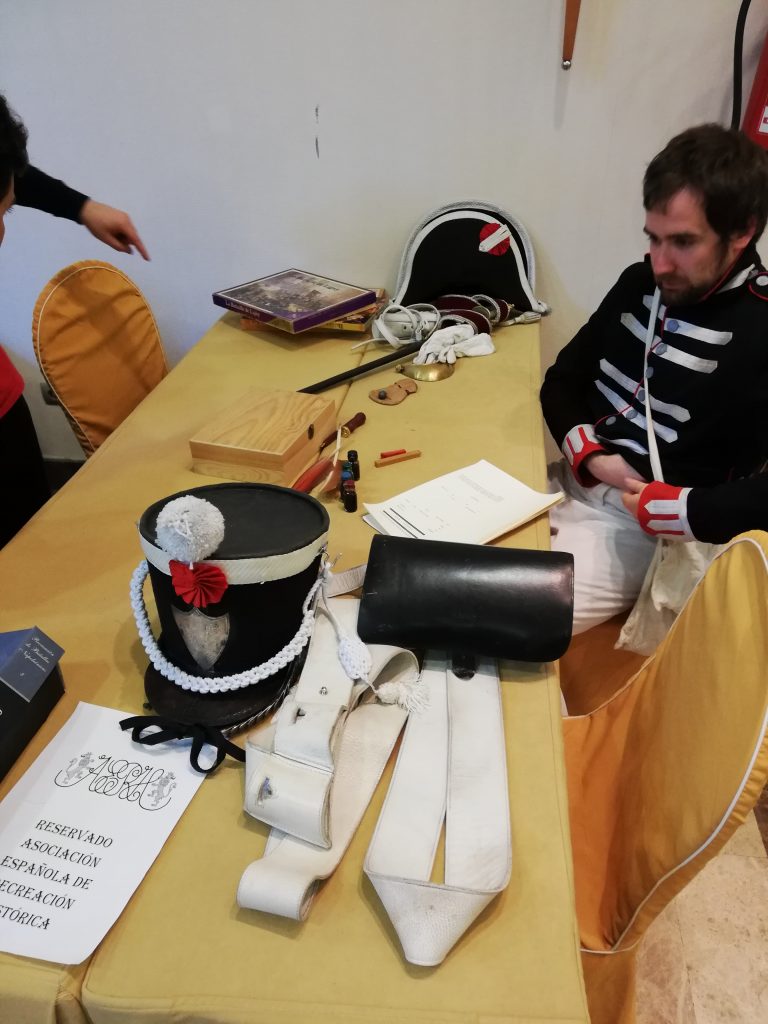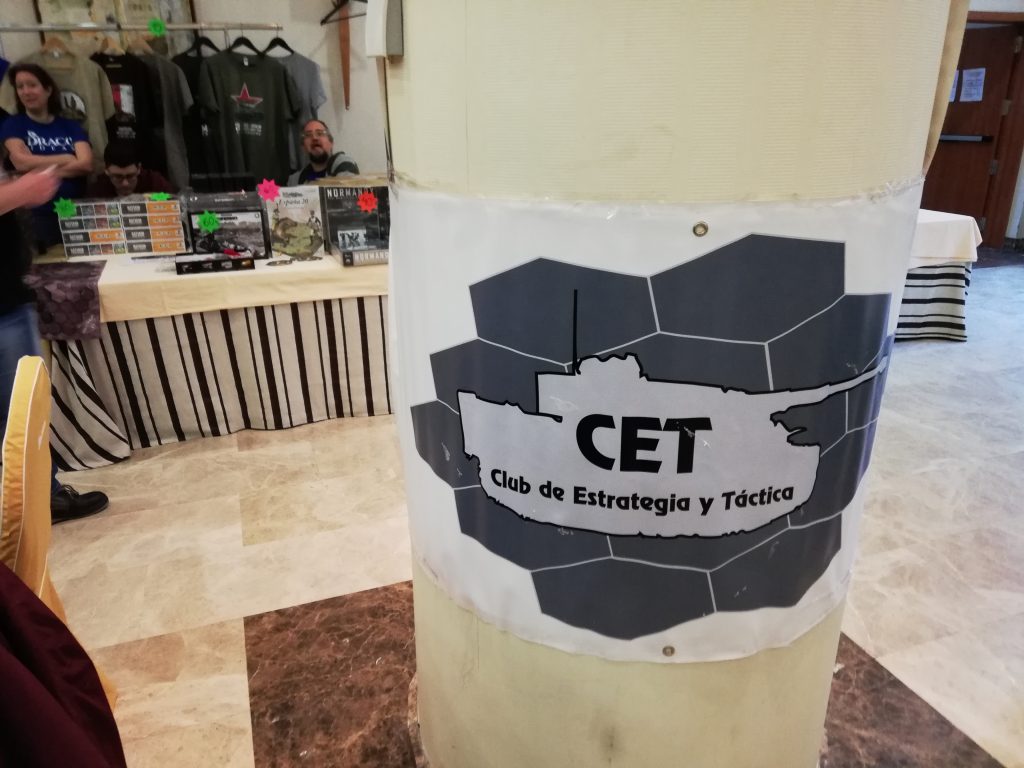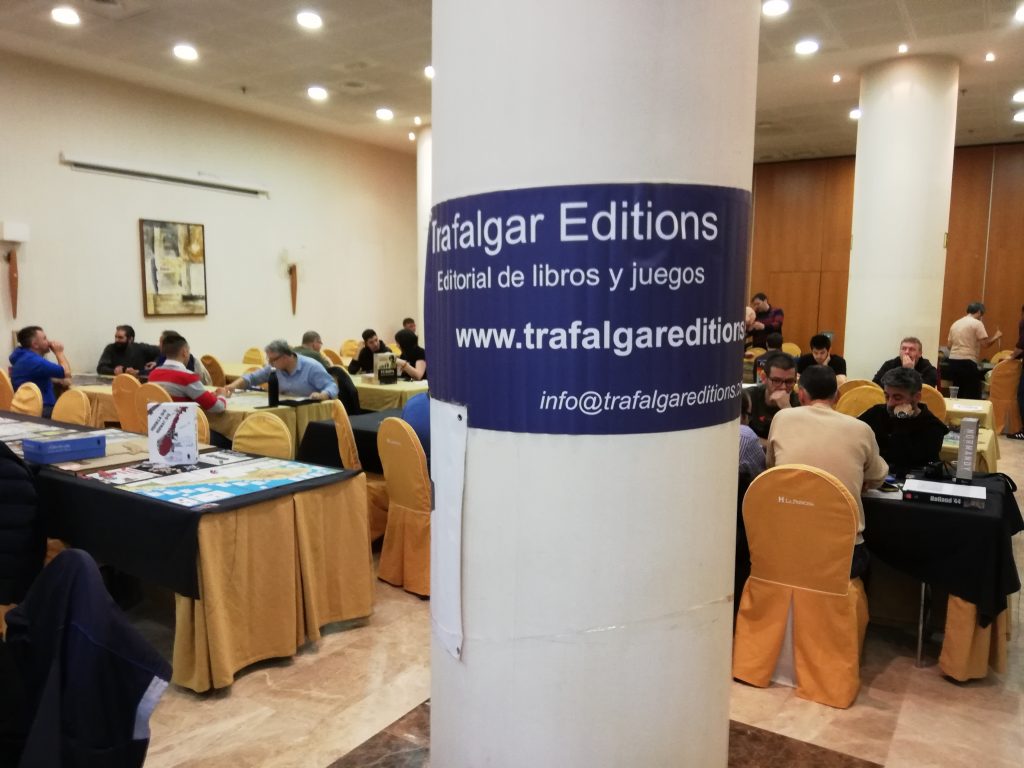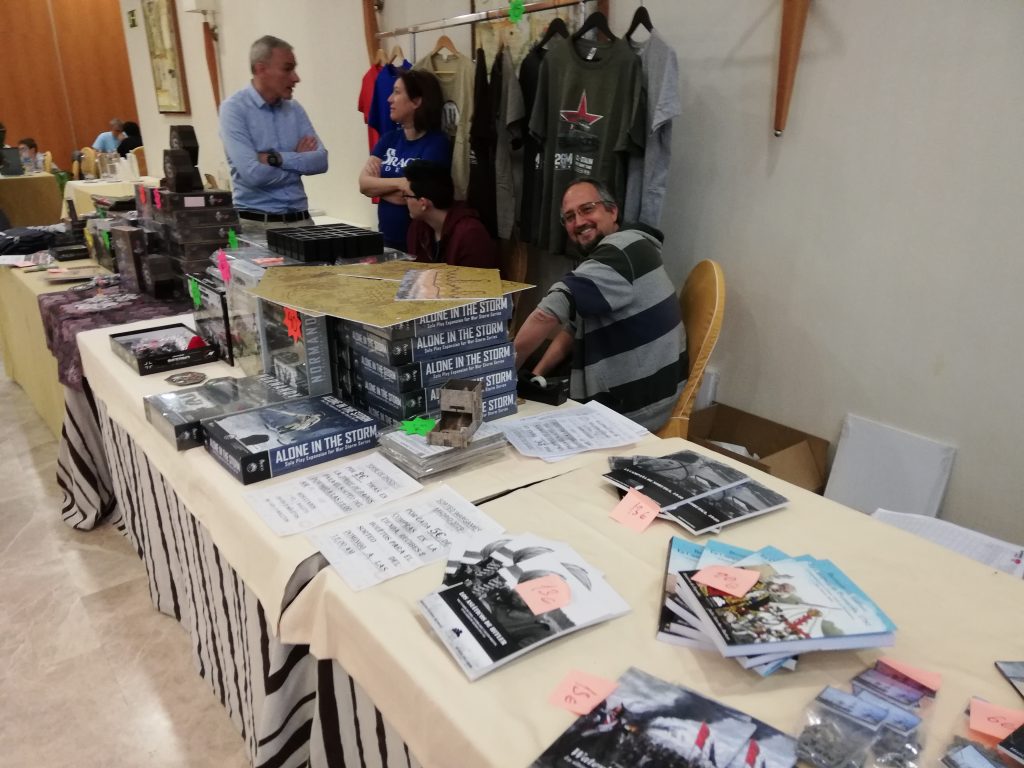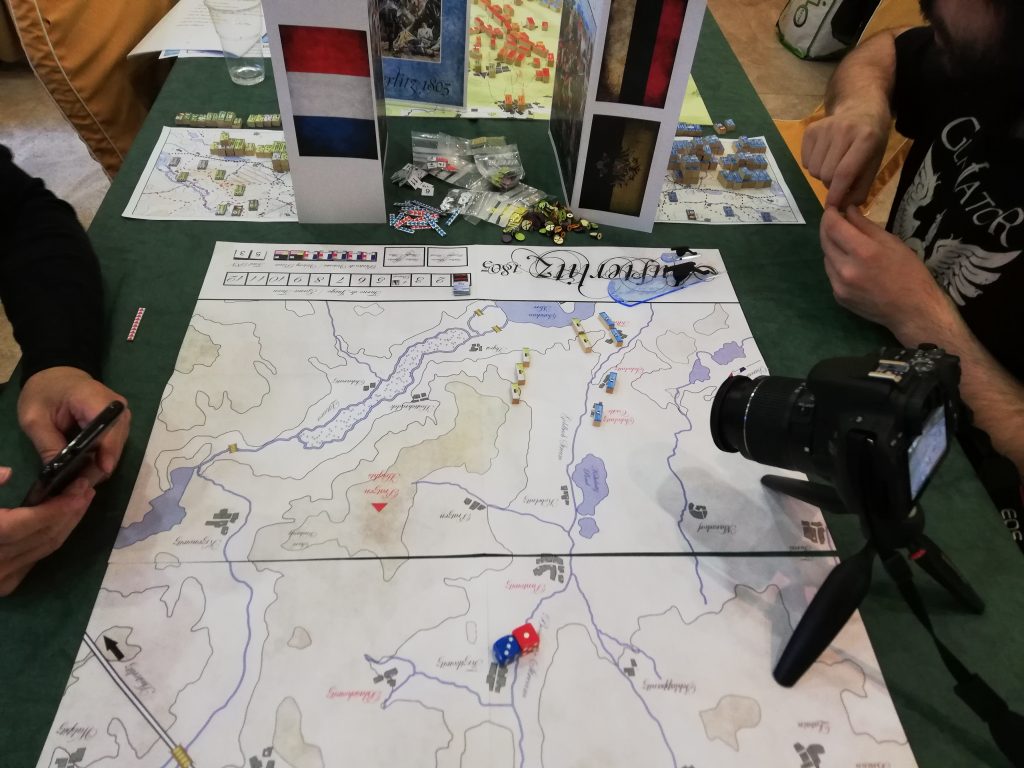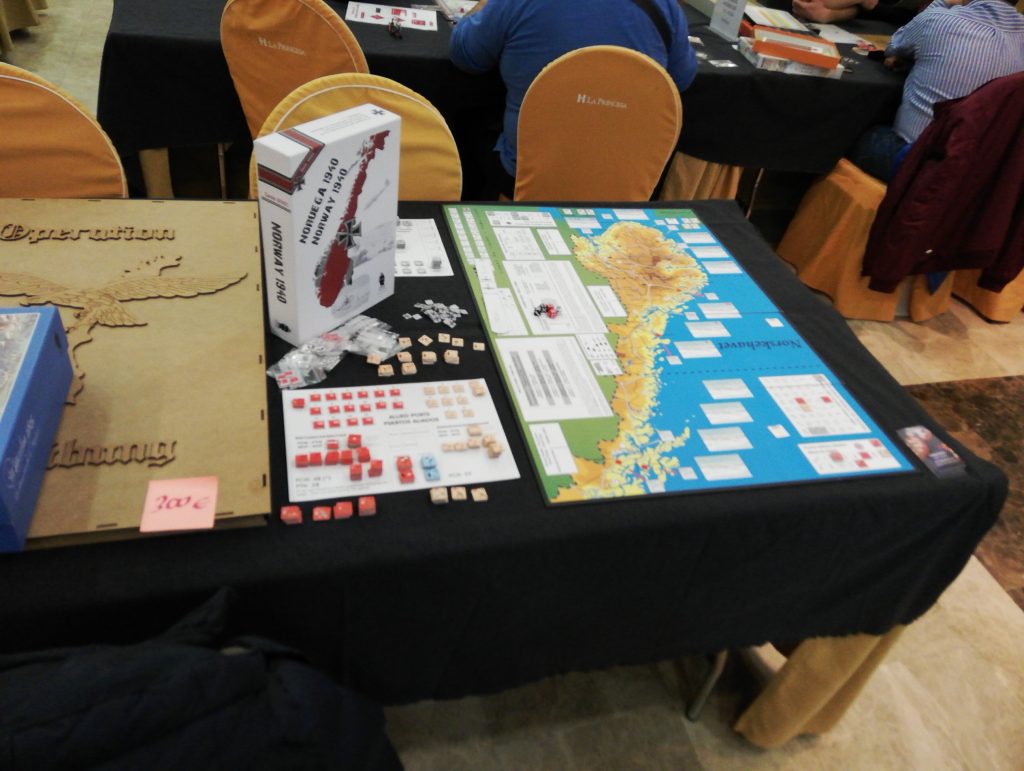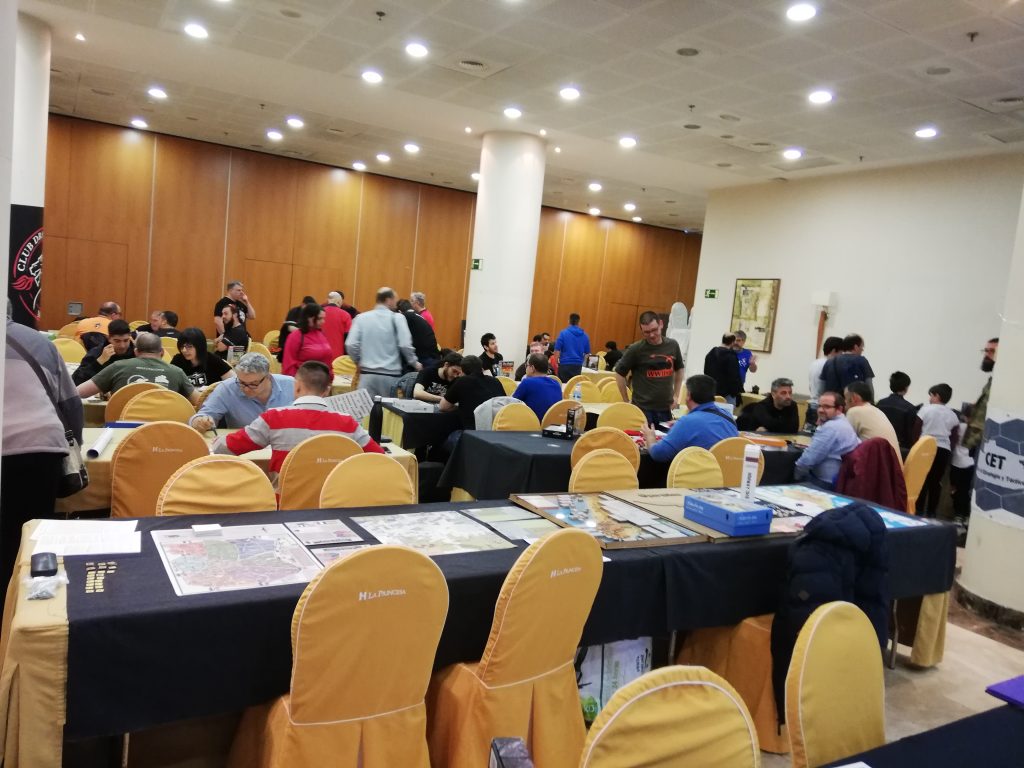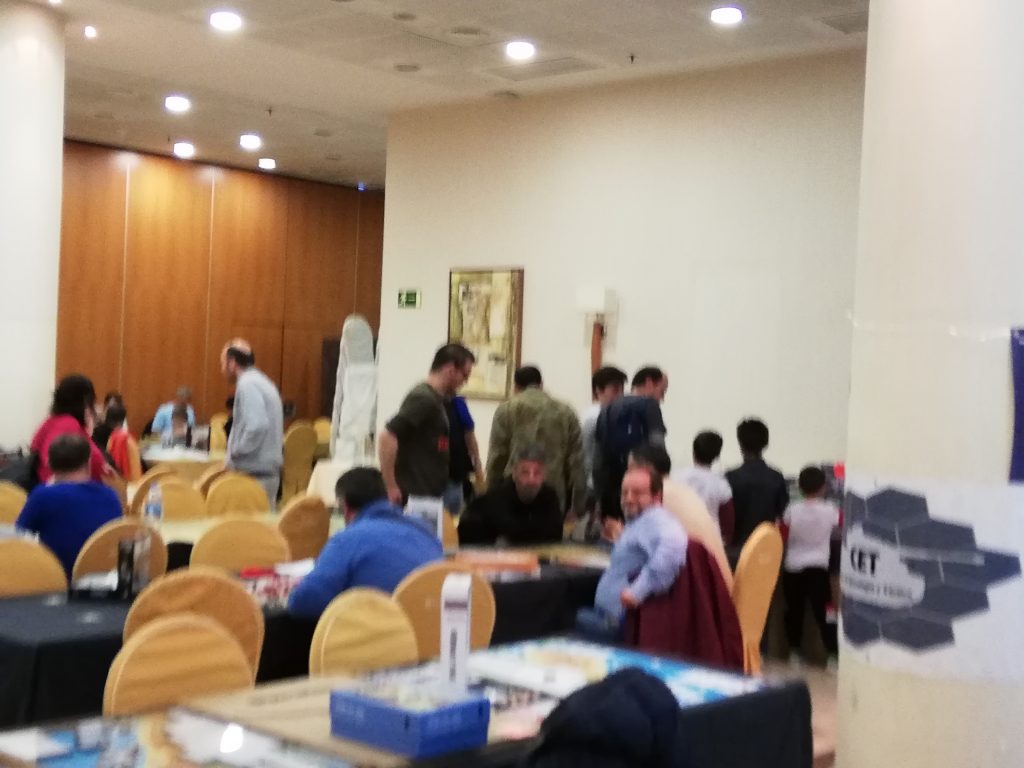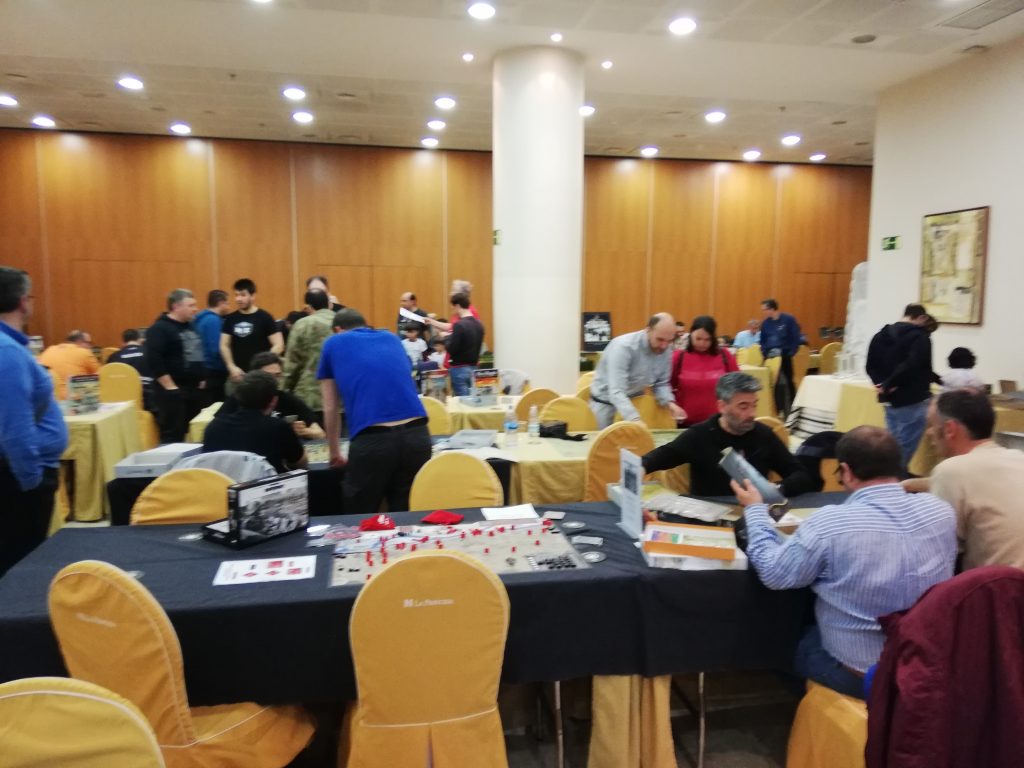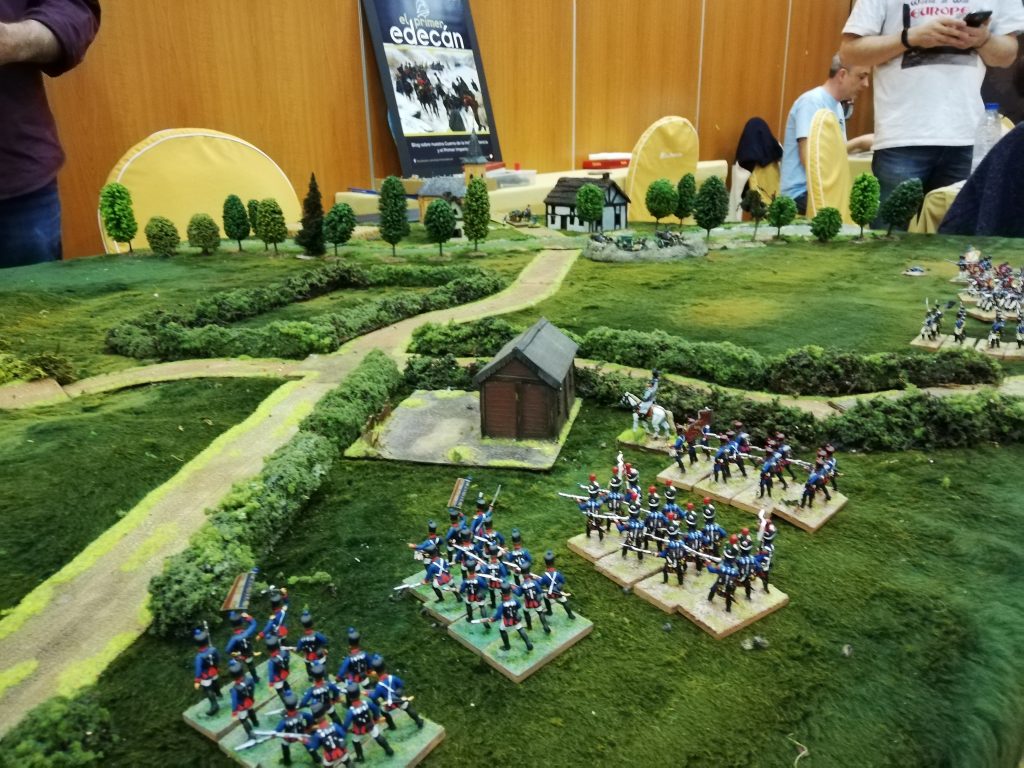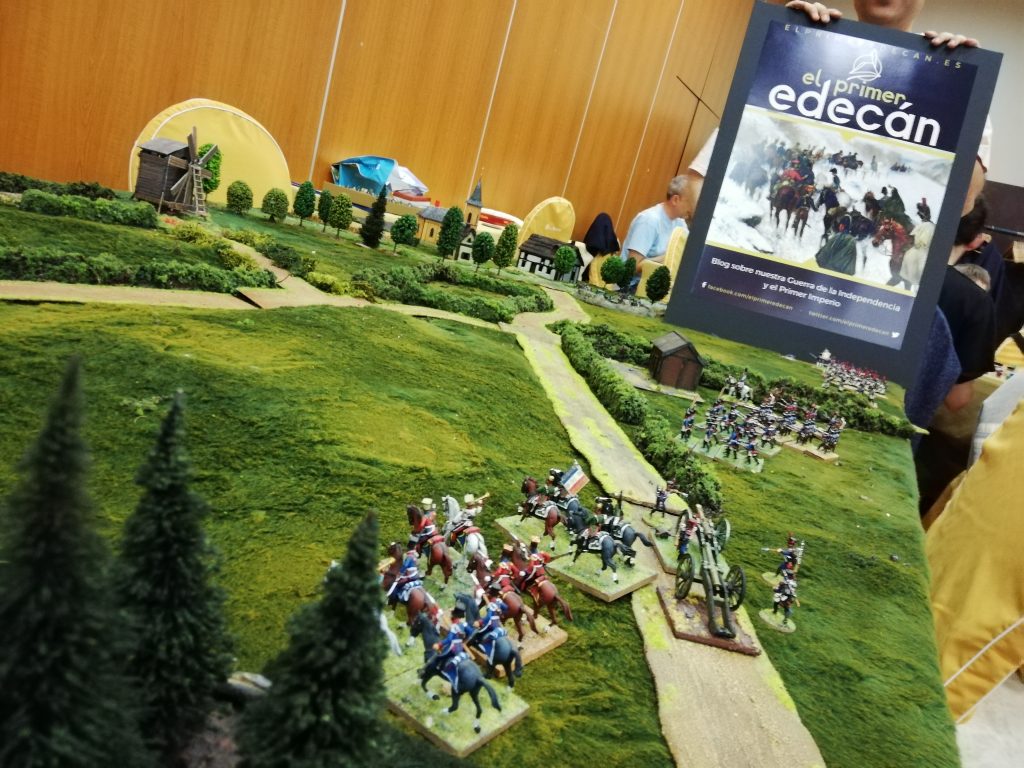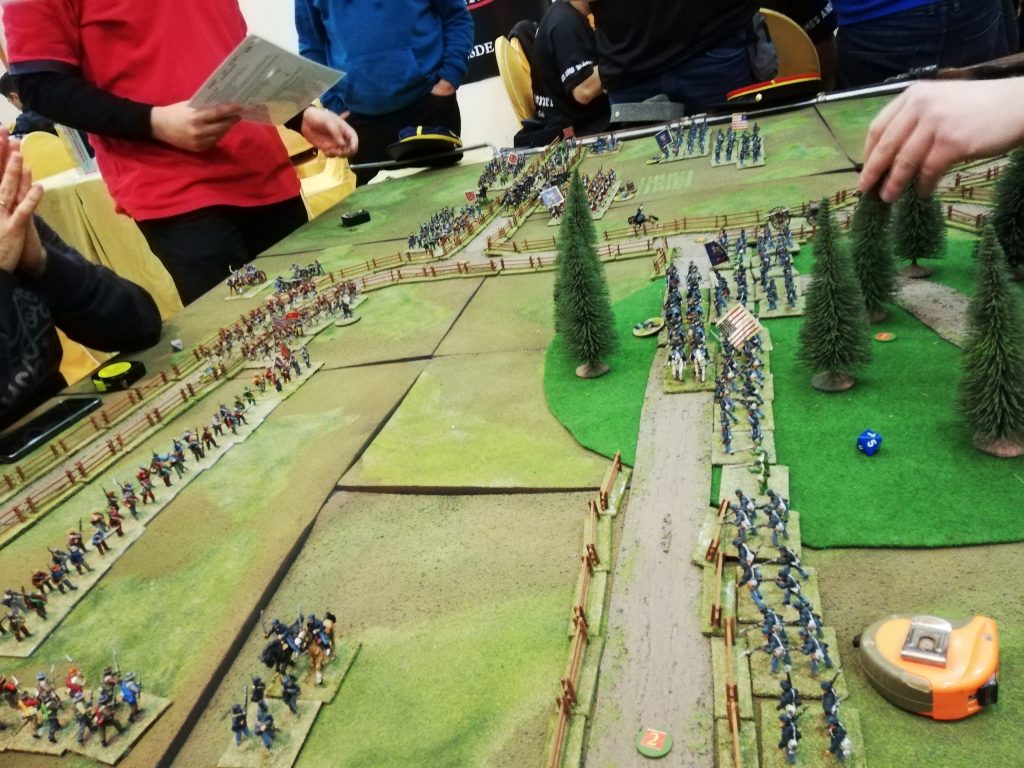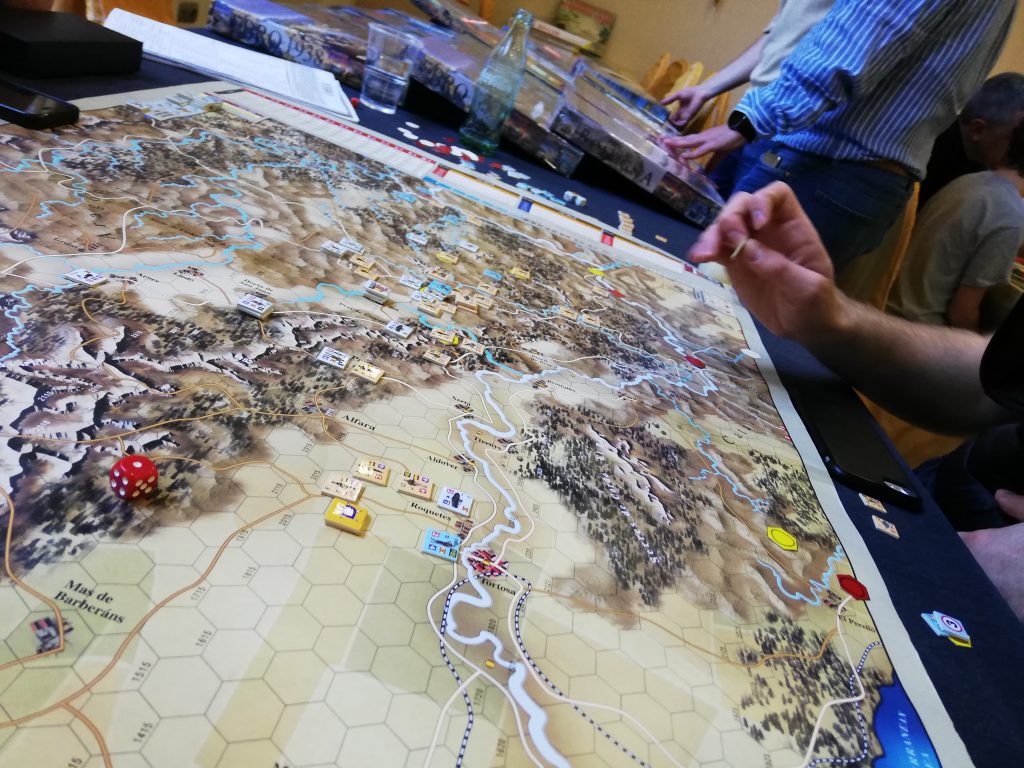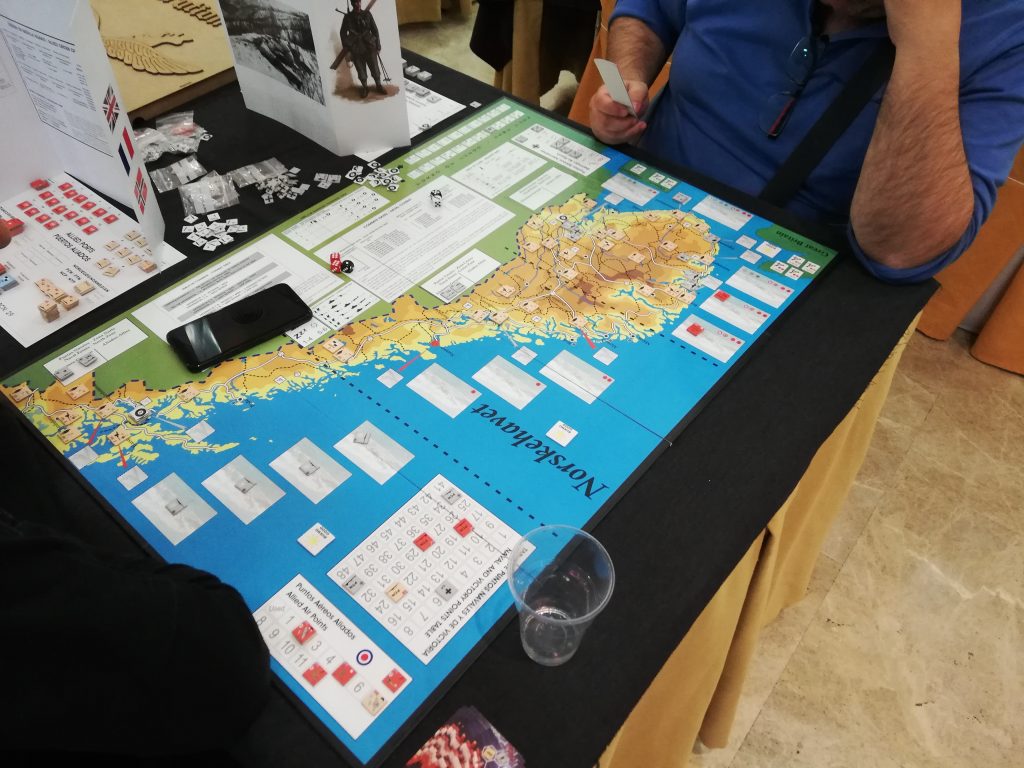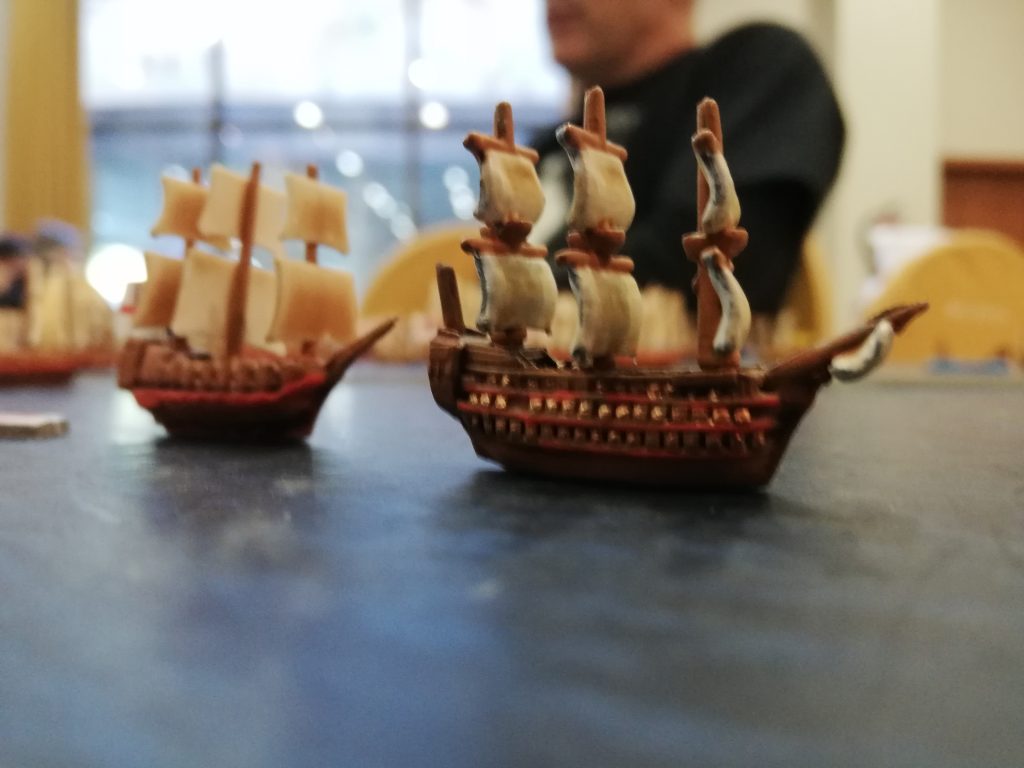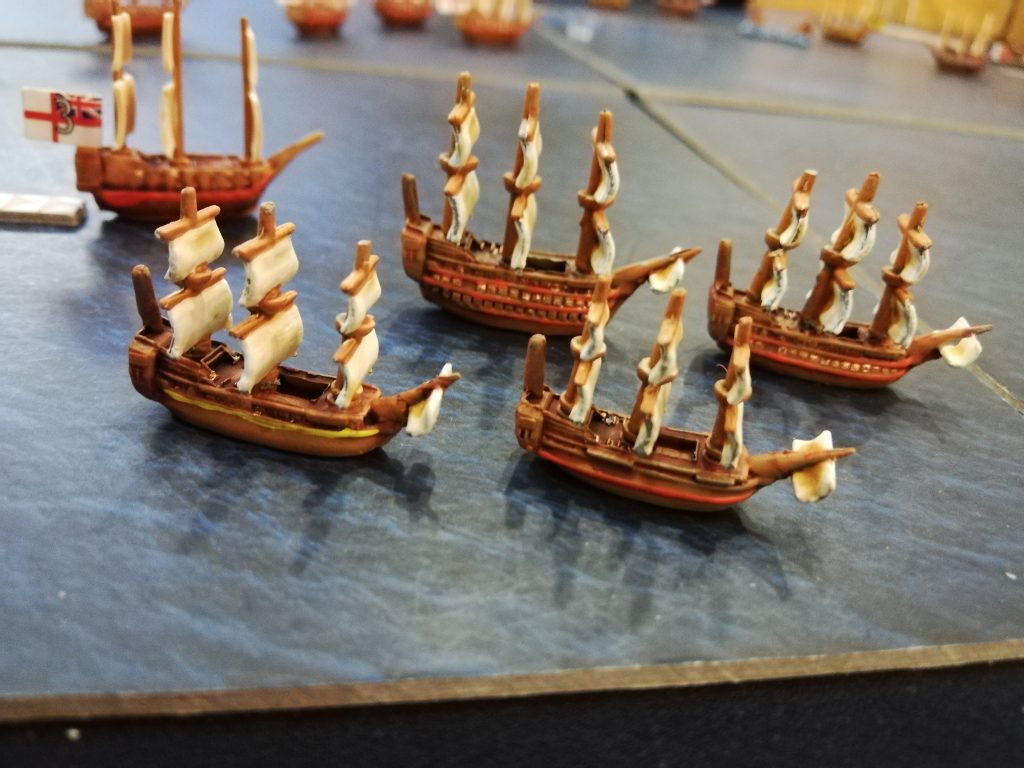 There was Also room for the prototypes that brought us some friends and our own: World at War: Europe of Editorial HQ, Rally set up and Manager of our friend Andrik, Galallers of Henry, Poland 39 and City of Patriots, Madrid May 2, 1808 of Trafalgar Ed.
And also some demonstrations and even a talk discussion thanks to the Spanish Association of Historical recreationists:
Finally because of the good we did, we had a few beers at the Sorority Dinner.
We Hope that everyone liked it and that what was not right, we communicate it to be able to improve as much as possible and make a better and bigger days next year.
We are waiting for you!!